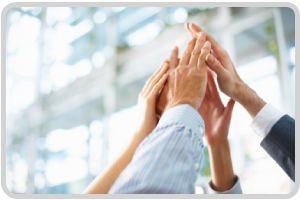 MIDDLEBROOK CORPORATION provides a range of strategic advisory and investment services to provide hands-on help in accelerating company growth. Our engagement is almost always through the CEO, Board or shareholder/investor groups.
Our modus operandi is simple, yet comprehensive — strategy, execution and hand-over.
Our compensation philosophy, with its emphasis on success fees combined with equity participation, reflects this dedication to working alongside the management team to deliver long term business acceleration.
Sample advisory practice engagements include:
Strategic business development initiatives for early stage companies
Strategic realignment — e.g. recovery, restart, spin-out, buyout, etc.
US and European market entry